Atlanta's Premier Artificial Grass Supplier and Installer
- Enjoy a beautiful yard 365 days a year -

- Maintenance Free -

- Great for Children and Pets -
Artificial Grass stays beautiful all year long!
As a local Atlanta Company, we understand firsthand the frustrations of trying to grow grass in a shady backyard. Homeowners work all summer trying to get grass to grow in those pesky shaded areas only to have their yard turn into a muddy mess come late fall and winter. With artificial grass your yard will stay in perfect condition all year. Our astroturf will transform your yard, patio area, or pool deck.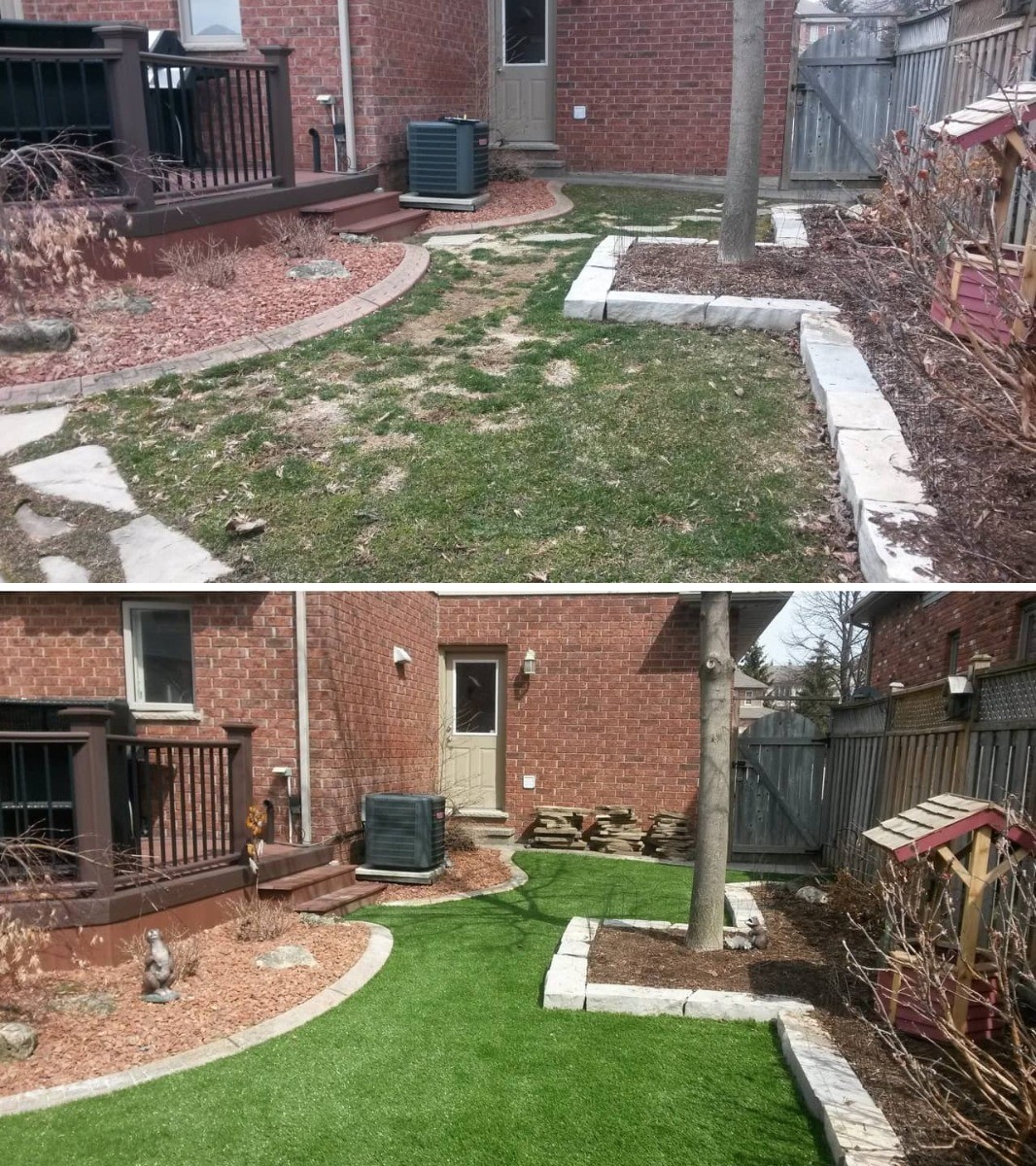 Artificial Turf is Maintenance Free!
Artificial grass does not need to be mowed, watered, or sprayed. No more outrageous water bills in the summer Georgia heat! You can also cancel your lawn service. Go ahead and cancel any company spraying for weeds or applying fertilizer. Your new artificial turf will not require any maintenance. It is time to start enjoying your outdoor space versus maintaining!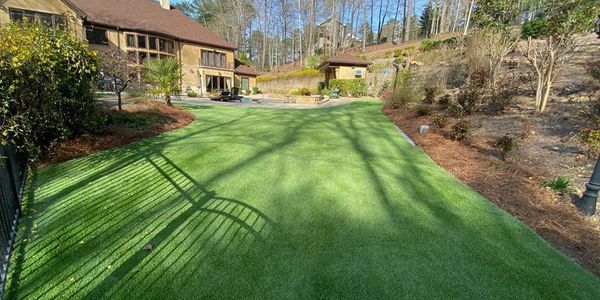 Testimonials
We battled and battled to get grass to grow in our backyard. We tried everything! Two types of sod. Even took down a tree and trimmed a few other trees. We could get the grass to grow for a few months, but by the time winter came we had a mud pit! We could not be happier with our artificial grass. Great quality and even better service!
My husband was against getting astroturf because he didn't think it would look natural. We had our turf installed over a year ago and not one of our friends could tell it was fake! My husband and I could not be happier! Highly recommended this company!
Artificial Grass is perfect for Children and Dogs
Artificial lawns do not need weed killers, fertilizers, pesticides, or many other harmful chemicals. Artificial turf is completely safe for children to play on. No more unsightly holes from our four legged friends! Artificial grass will ensure you are never cleaning up dirt and mud that has been tracked into your home.
Why choose us?
We have been installing artificial grass and synthetic turf for over 15 years. We started in the sporting industry installing artificial turf in football, soccer, and baseball stadiums. In recent years the demand for residential turf has exploded. Helping homeowners create the perfect outdoor space was a natural transition for our expert installers and design consultants. All our work is backed by the best warranty in the industry. Call our consultants now to schedule a free consultation!