ABOUT US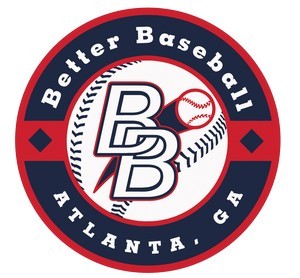 In 1999 Better Baseball opened it's doors to the Atlanta area as a premier supplier for diamond sports. With thousands of products available Better Baseball has solidified itself as the go to spot for all of your baseball and softball related needs.
We are proud to work along side some of the biggest baseball and softball brand names including Wilson, Rawlings, Marucci, Louisville Slugger, Easton, New Balance, Adidas, DeMarini, Mizuno, and many many more.
In addition to our retail one-stop shop superstore and our online store we are proud to offer custom team uniforms at discounted rates. Our custom team department provides a dedicated account manager, guranteed turnaround times, and in house graphic design team that is a free service for all of our customers.
Better Baseball is the TRUE one stop shop for all diamond sports. We are not only bats, gloves, and balls. We are so much more. We specialize and manufacture our own line of protective screens and can custom create screens to fit your needs. Our Bullet Protective Screens are the industry leader in quality protective screens while also providing competive pricing. When you think bang for your buck you will automatically think of the Bullet Protective Screen series.
Home of the original 9-Hole Pitchers Pocket. The training aid that changed pitching practice forever. Found in training facilities and back yards across the country the 9-Hole Pitchers Pocket is a must have for any player looking to execute that perfect throw or pitch.
Building a new facility? Wanting to re-design your current space? Let our facility design team guide you through the process. We work along side you to help you maximize your space. We have designed and installed some of the best and largest indoor facilities accross the United States. Our in house design team will provide realistic renderings of what your facility will look like when it's all said and done.
© 2021 by Better Baseball. All rights reserved.