At Better Baseball, we go above and beyond to make sure you get the perfect bat for your style of play and swing. We have over 5,000 metal and wood bats to try and demo in our state of the art HitTrax hitting areas. With so many different kinds of bats these days from alloys, hybrids, composite and wood varieties we want to make sure you are getting the best bat out there. With our expert analysis and bat fitting technology, we personally guarantee you will find the ideal bat for your swing.
Take any bat off our racks and demo them in one of our three state of the art HitTrax Hitting Stations. Take BP on major league fields and see statistics of different bats to see which bat performs the best based on your individual swing. See first hand which bat provides the best launch angle, exit velocity, distance and other stats with every swing.
Our custom designed Bat Fitting Module for HitTrax, allows you to compare and contrast the statistics of all the bats you have tried out. This process takes the guess work out for you, so when you leave our store with a bat, you know rest assured that you have the perfect bat.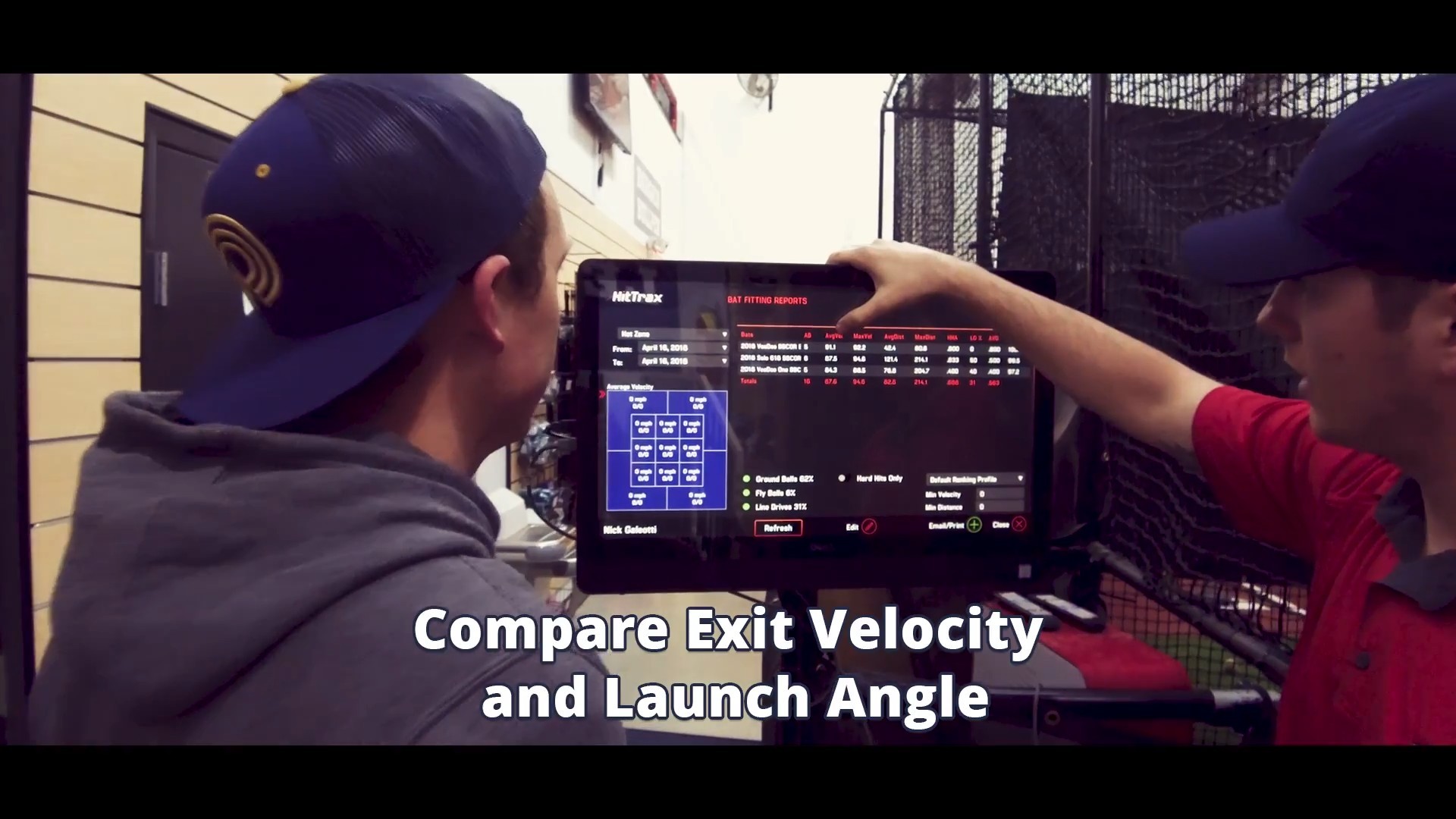 We will walk you through each bats launch angle, exit velocity, and average distance to show you exactly how each bat performed during the bat fitting process. We can even email you these results if you would like. This information is pivotal in making the right decision when finding that ideal bat.
We pride ourselves on knowing all of the ins and outs of every bat from every manufacturer. With bat regulations changing from year to year, we are up to date with bat legalities for every league! We not only want to make sure you are getting the best bat, but a legal one for your tournament or league play. Come into Better Baseball today and experience the best bat fitting in the industry today. No appointment necessary.
Have any Questions?

Give us a call 1-800-997-4233 and we will be happy to assist you in all your diamond sports needs.