July 2019 Wilson A2000 1786 Super Skin Glove of the Month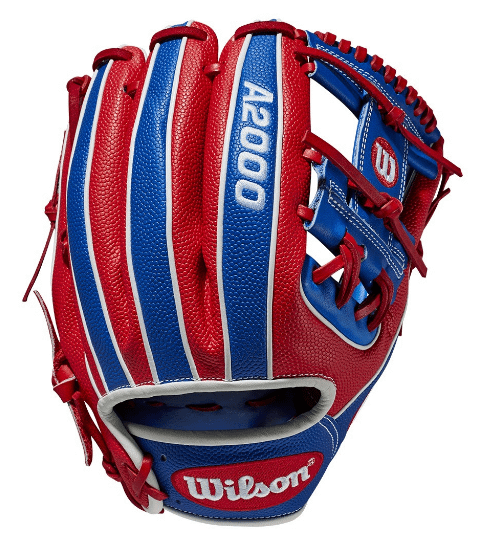 Fly the Stars and Stripes this season with the July GOTM, a custom A2000 1786SS featuring Red and Royal SuperSkin. The all-SuperSkin back provides an incredibly lightweight glove that looks great and feels even better as you take away base hits up the middle.
Each month, Wilson unveils a new A2K or A2000 Glove of the Month -- a unique limited-edition Pro Stock ball glove available only in-store from select dealers. Past Glove of the Month gloves have included player customs, one-of-a kind models and fan-designed contest winners. A portion of the proceeds go to Pitch in for Baseball, a longtime Wilson charity partner.
A2000 

11.5" 

H-Web 

Red and Royal SuperSkin 

White Pro Stock Leather

Available Only In-Store

Call 1-800-997-4233 to Check Availablity