Marucci CAT 9 America -10 USSSA Coach Pitch Baseball Bat: MJBBC9A

Out of Stock
Only %1 left
Marucci Cat 9 Pastime Drop 10 USSSA Junior Big Barrel Baseball Bat
The Marucci CAT 9 Pastime drop 10 Junior Big Barrel bat will dominate the USSSA baseball scene this summer. With Marucci's upgraded bat technology, the Marucci CAT 9 Pastime USSSA Junior Big Barrel bat will continue to break records for batters looking for a balanced bat that is easy to swing. The Marucci CAT 9 Pastime Drop 10 JBB baseball bat was built to ensure faster bat speeds and top-performance for any level player.
Key Features:
Free Shipping
Full 12-Month Manufacturer's Warranty
USSSA 1.15 Certified
Drop 10 (-10) Length to Weight Ratio
2 3/4 Inch Barrel Diameter
Balanced Swing Weight
One-Piece, Alloy Provides Traditional Feel
Red, White, & Blue Patriotic Colorway
AZR Alloy Provides Maximum Performance
Multi-Variable Wall Design Creates a Huge Sweet Spot 
Ring-Free Barrel Construction Increases Barrel Flex & Maximizes Performance With No Dead Spots
Micro-Perforated Soft-Touch Grip With Extra Tack Improves Feel & Control
Precision Balanced Barrel Results In A Lower M.O.I. & Balanced Feel For Precision and Increased Swing Speed
Recommended For Coach Pitch Leagues (Ages 5-7)
Marucci CAT 9 Pastime USSSA Drop 10 Junior Big Barrel Baseball Bat MJBBC9A:
For young players just starting out, or seasoned hitters, having a balanced bat with a massive sweet spot like the Cat 9 Pastime JBB makes swing control and hitting consistently a breeze. With a massive sweet spot, the Marucci Cat 9 Pastime Junior Big Barrel makes it really easy for any kid to square up and hit a baseball solidly. All at the same time while representing this great country of ours. The Marucci CAT 9 Pastime drop 10 Junior Big Barrel comes fully equipped with the new AZR aluminum barrel and a patriotic and bold American red white and blue colorway. Marucci's CAT series is known across the baseball world as one of the most balanced bats on the market. The Cat 9 Pastime drop 10 precision-balanced barrel helps increase bat speed and control through the zone. The CAT9 one-piece alloy construction provides a clean, consistent, balanced swing to meet the demands of any level hitter. Represent your country this summer with the all-new Marucci Cat 9 Pastime design.
About The Brand: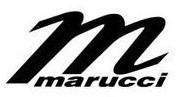 Since 2004, Marucci has risen to be one of the top brands across all of baseball. From the little leagues to the pros, Marucci has taken the baseball scene by storm with their undying passion to Honor the Game. With an extreme dedication to quality and understanding of players' needs, Marucci has turned into an All-American success story.