In Stock
Old Hickory MT27 Steel Pressed - Old Hickory Mike Trout
Swing like Mike Trout this season with the limited edition Old Hickory MT27 steel pressed maple wood bat. From the big leagues to baseball's amateur levels, the MT27 Old Hickory wood bat is dominating across all of baseball. Compacted and compressed grains with cold, hard steel this MT27 Old Hickory steel pressed will take your game to another level! This Old Hickory MT27 Steel Pressed bat is one of the more balanced wood bats in baseball; equipped with a medium/large barrel that leads to a thin handle and a standard knob. Step up to the plate with Mike Trout's steel pressed Old Hickory MT27.
Key Features:
Free Shipping
Full 45-Day Manufacturer's Warranty
2.5" Medium/Large Barrel 
Thin Handle With Standard Knob
MT27 Steel Pressed Maple Wood Provides Superior Durability
Cupped End For Increased Control & Optimal Swing Speeds
Balanced Swing Feel
MLB Ink Dot of Approval
Drop 3 (-3) Length To Weight Ratio
Cut From The Same Wood & Treated With The Same Care That MLB Bats Receive
Old Hickory MT27 Steel Pressed:
The MT27 steel pressed wood bat is one of baseball's most elite wood bats. From Major League Baseball to Wood Bat Tournaments, Old Hickory bats are trusted amongst players as one of the top-performing bats in baseball. Old Hickory has solidified themselves as one of the best wood bat manufacturers in MLB, with the approval of elite players such as Mike Trout. The Old Hickory MT27 is Mike Trout's game model bat. The MT27 is now available with a limited edition steel pressed finish. The compressed hard steel on this MT27 Old Hickory is crafted to perfection for premium pop and greater exit velocities. All Old Hickory bats are cut from the same wood and made with the same pro quality used in the Major Leagues. Also regarding the Major Leagues, the Old Hickory MT27 steel pressed wood bat comes with the pro ink dot certification to prove the slope of grain straightness for MLB approval. Swing like Mike Trout. This Old Hickory Mike Trout MT27 wood baseball bat features an approximate drop 3 length to weight ratio, a medium/large barrel, and a balanced swing feel. With a standard knob combined with the above features, this MT27 Old Hickory wood bat is perfect for hitters transitioning from a metal bat to a wood bat. Swing this steel pressed Old Hickory MT27 and take your game to Trout's MVP level. Free shipping!
About The Brand: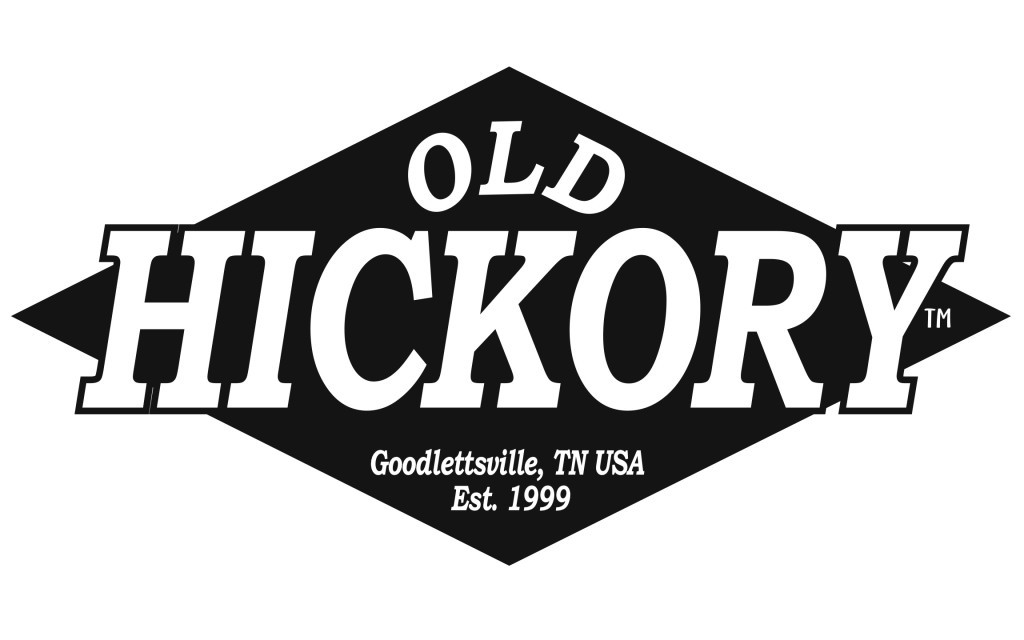 Old Hickory Bat Company, established in 1999, has become one of the top baseball wood bat manufacturers in the world. After starting in a one car garage, Old Hickory Bat Company has steadily grown from a handful of local players to hundreds of players at the highest level of competition throughout the world. Old Hickory's combined knowledge and playing experience allow them the ability to produce some of the finest custom maple and ash baseball bats in the game.
More Information

| | |
| --- | --- |
| Barrel Diameter | 2 1/2 |
| Bat Type | Baseball |
| Color | Black/Natural |
| Hitting Style | Contact and Power Hitter |
| Bat Drop | -2 to -3 |
| Bat Material | Maple Wood |
| Bat Size Range | 31in - 34in |
| Ink Dot | MLB Ink Dot |
| End Design | Full Cup |
| Swing Weight | Slightly End Loaded |
| Brand | Old Hickory |
| Condition | New |