In Stock
Victus Tatis 23 - Fernando Tatis FT23 PRO RESERVE
Bring the fire with the Victus Tatis 23 Pro Reserve maple wood bat. This phenomenal Fernando Tatis Jr bat is built for power with boosted bat whip through the zone. The Victus Tatis 23 wood bat features a flared knob, medium handle, and a large barrel. The Victus Tatis 23 gloss galaxy gray barrel with grit flame handle can be found exclusively on this Victus FT23.
Key Features:
- Free Shipping
- Full 45-Day Manufacturer's Warranty
- Medium Handle
- Large Barrel (2.5") Provides Huge Hitting Surface
- Victus FT23 Pro Reserve Maple Wood Delivers Excellent Durability
- Cupped End Distributes Weight Perfectly Throughout The Bat
- Slightly End Loaded
- MLB Ink Dot of Approval
- Drop -3 Length To Weight Ratio
- ProPACT Finish Offers An Exceptionally Hard Surface With Big League Durability
- Pro Quality Hard Gloss Maple Wood Construction Delivers Premium Pop
Fernando Tatis FT23 Pro Reserve:
The Victus Tatis 23 Pro Reserve wood bat is commanding the game. From Wood Bat Tournaments to Major League Baseball, players trust Victus because they feel quality, attention to detail, and taste for useful innovation in every swing. Victus has solidified themselves as one of the premier wood bat manufacturers in the Big Leagues and it all starts with the Pro Reserve Series. These wood baseball bats are elegantly crafted out of pro quality maple wood that delivers premium pop with maximum performance at the plate. All Pro Reserve wood bats from Victus come with the ProPACT Finish that compresses the wood to make an exceptionally hard hitting surface with Major League durability. Speaking of the Major Leagues, this series comes with the pro ink dot certification to prove the slope of grain straightness for MLB approval. Change Your Game. Swing Victus. This Victus Pro Reserve FT23 Maple Wood Baseball Bat features an approximate drop 3 length to weight ratio, a medium barrel and handle diameter, and a slightly end loaded swing weight. With a slightly flared knob combined with the above features, this Victus Tatis 23 is perfect for hitters making the transition from metal to wood. Swing this Victus FT23 and elevate your game. Free shipping!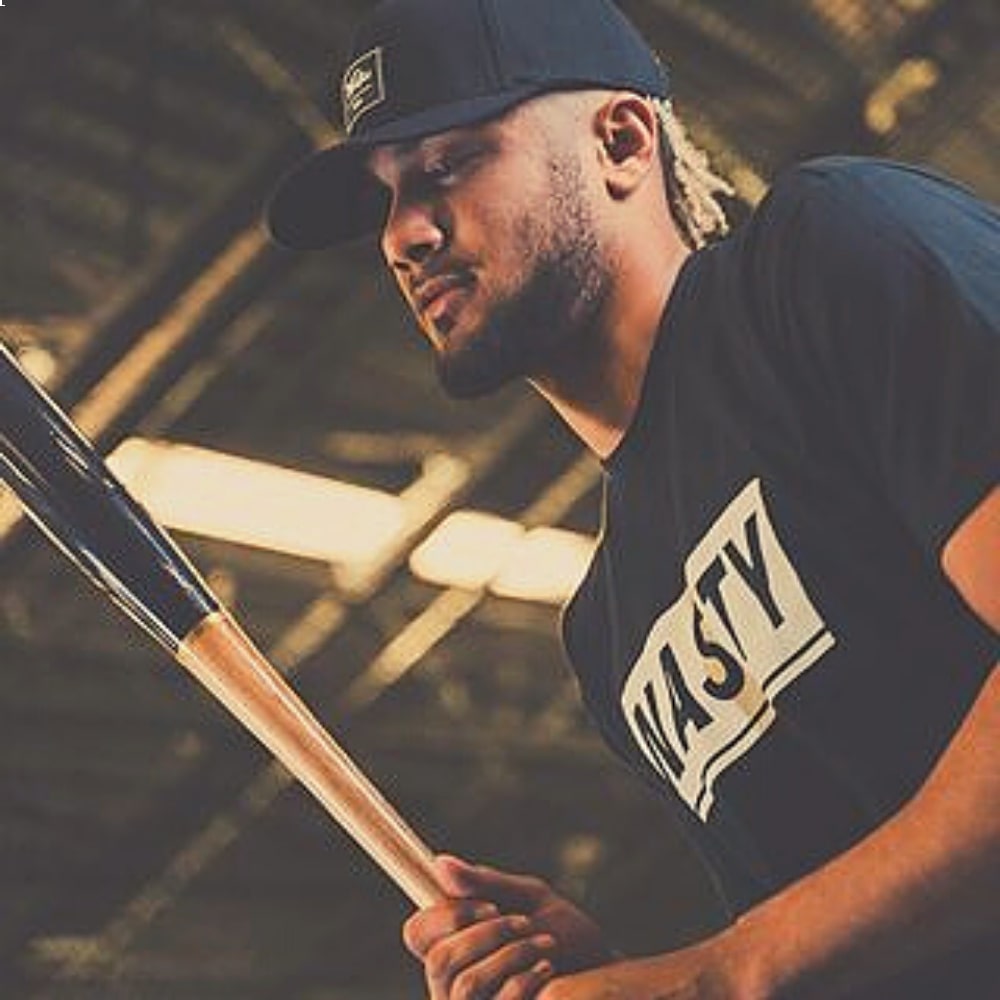 More Information

| | |
| --- | --- |
| Brand | Victus |
| Barrel Diameter | 2 1/2 |
| Bat Drop | -2 to -3 |
| Bat Material | Maple Wood |
| Condition | New |