Wilson Glove of the Month June 2020 Mitch Garver Game Model A2000 1790 Catchers Mitt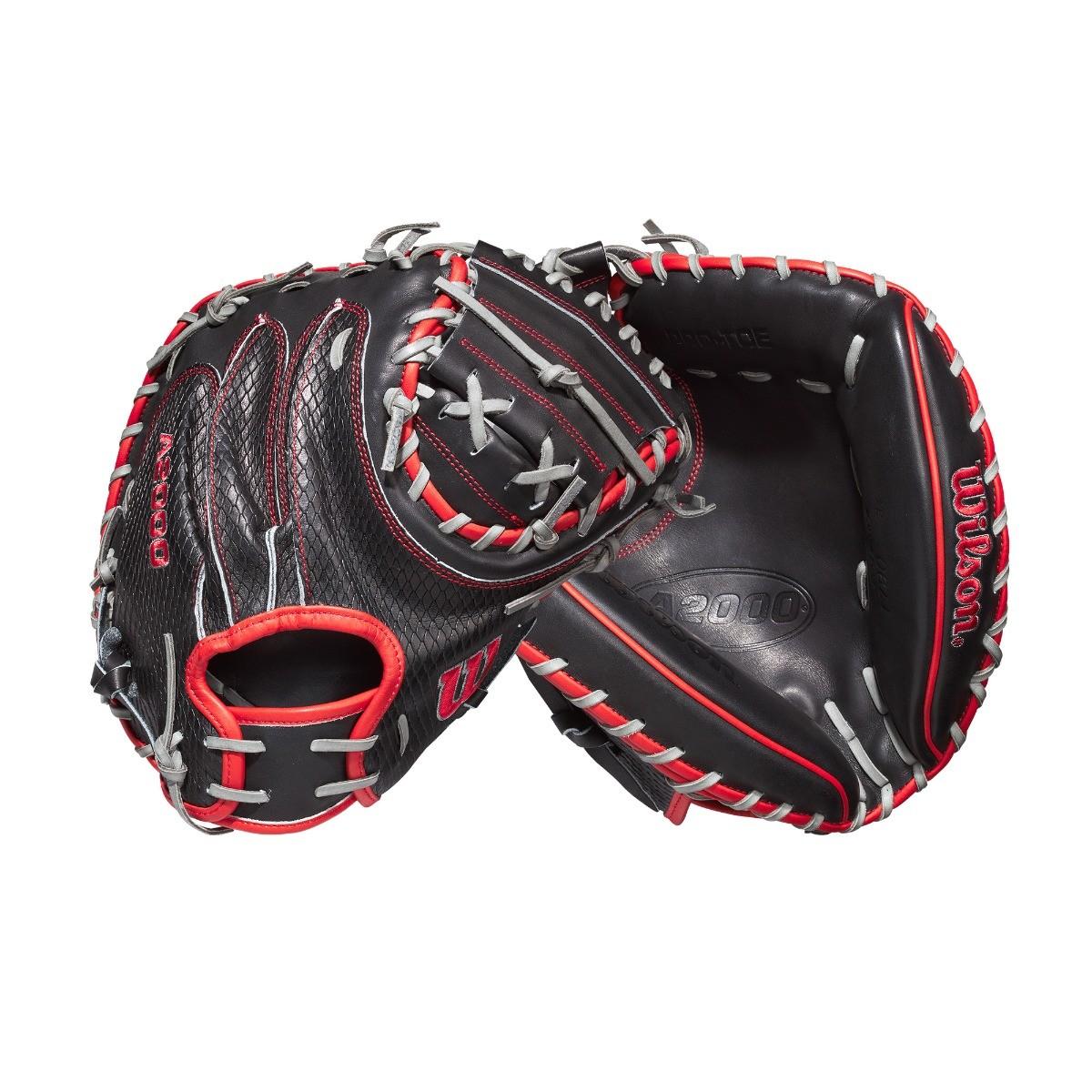 For just the second time ever, a catcher's mitt has earned GOTM status. Mitch Garver came into the office and cooked up something hot with Aso and the team - a custom A2000 1790. Designed with Black SnakeSkin Pro Stock Leather with Red and Grey binding and lacing, this is a mitt unlike anything else in the game today.
Each month, Wilson unveils a new A2K or A2000 Glove of the Month -- a unique limited-edition Pro Stock ball glove available only in-store from select dealers. Past Glove of the Month gloves have included player customs, one-of-a kind models and fan-designed contest winners. A portion of the proceeds go to Pitch in for Baseball, a longtime Wilson charity partner.
A2000

34"

Half Moon Web

Extended palm design

DriLex Wrist Lining to keep your hand dry behind the dish

Black Pro Stock Leather, preferred for its rugged durability and unmatched feel

Available Only In-Store

Call 1-800-997-4233 to Check Availablity
© 2023 by Better Baseball. All rights reserved.