$219.00

In Stock
RA13 Chandler Bat - Chandler Bats Ronald Acuna Bat
Chandler Bats is one of the premier bat manufacturers in the game of baseball today. Chandler Bats have now made their pro quality wood and profiles available to the amateur player. The Ronald Acuna bat from Chandler Bats is a power hitter's dream. The long extended barrel combined with the compressed maple provides an explosion at the connection with increased exit speed. Swing the RA13 Ronald Acuna Chandler wood bat and take your game to the next level.
Key Features:
Free Shipping
Full 60 Day Manufacturer's Warranty
Handle Medium & Navy Colorway
Barrel Long/Medium & White Colorway
Knob Slightly Flared
RA13 Chandler Bat Maple Wood Provides Increased Durability
Cupped End Distributes Weight Perfectly Throughout The Bat
Swing Feel Slight End Load
22k Gold Chandler Logo
MLB Ink Dot of Approval
Drop 3 (-3) Length To Weight Ratio
Pro Finish Provides MLB Durability
RA13 Chandler Bat - Ronald Acuna Bat Pro Model:
The Ronald Acuna Jr Chandler bat is made to the exact specs of the Atlanta Braves Silver Slugger Ronald Acuna. The RA13 Chandler Bat features a navy handle and a white barrel. This Ronald Acuna Chandler bat has a medium handle with a quick transition at the logo to a long medium barrel, with an extended sweet spot. Chandler Bats are known for their increased ball exit velocity and the Ronald Acuna Bat is a leading force to be reckoned with. From wood bat tournaments to the big leagues, players trust Chandler Bats because they feel quality and attention to detail behind every swing. This Chandler Bat RA13 is crafted out of pro quality maple wood that delivers increased pop and maximum performance at the plate. All Chandler wood bats come with an exceptional finish and compressed wood to make a superior hitting surface to withstand MLB play. Speaking of the Major Leagues, this Ronald Ancuna Chandler wood bat comes with the pro ink dot certification to prove the slope of grain straightness for MLB approval. This RA13 Ronald Acuna maple wood bat features an approximate drop 3 length to weight ratio, a medium barrel and handle diameter, and a slightly end loaded swing feel. With a slightly flared knob combined with the above features, this Chandler Ronald Acuna Bat is perfect for batters transitioning from metal to wood. Swing this Ronald Acuna Jr Chandler Bat and take your game to Acuna's aka "EL Abusador's" level. Free shipping!
About The Brand: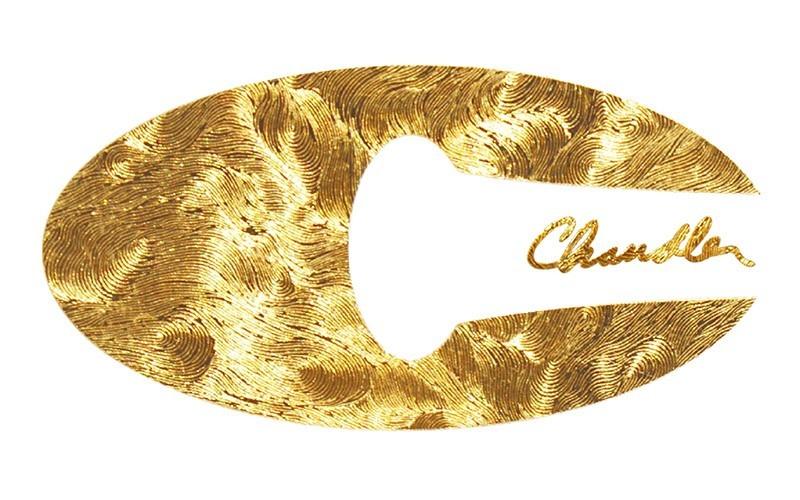 Chandler Bats was founded in 2009 as a response to the need to improve safety in the game of baseball. In 2008, the rate of broken bats in Major League Baseball was at an all-time high. With a passion to improve safety as well as quality, Chandler Bats sought to provide a revolutionary wood product for MLB players. They also made it their mission to offer the same high-end product to players at any level of the game. Chandler Bats' commitment to accuracy and quality can be seen in the detail on every bat. From The Ink Dot to the Rubberband, these details represent the care and precision that goes into making each and every bat. Chandler Bats is committed to constructing the most finely engineered baseball bat in the world.