$199.95

In Stock
Other Tatis23 Color Ways Available
Victus Pro Reserve Tatis23 Maple Wood Baseball Bat
San Diego Padre phenom Fernando Tatis Jr. knows when he steps to the plate he has the best wood bat with the TATIS23 in hand. The Victus Tatis23 is a hitters dream. The Victus FT23 features a long barrel with a massive sweet spot that quickly transitions down to a thin handle and a slightly flared knob. The combination of a thin handle and large barrel gives the Victus Tatis23 exceptional whip through the zone.
Key Features:
Free And Fast Shipping
Full 45-Day Manufacturer's Warranty
MLB Ink Dot of Approval
Victus TATIS23 Pro Reserve MLB Quality Maple Wood
Thin Handle
2 1/2 Inch Elongated Barrel For A Large Sweet Spot
Cupped End Allows The Weight To Feel Closer To The Hands
Slightly End Loaded
Approximate Drop -3 Length To Weight Ratio
Victus ProPACT Finish Offers Unmatched Durability And An Extremely Hard Hitting Surface
Better Baseball Exclusive Colorway Featuring A Walnut Handle With Natural Barrel And Black Chrome Logo
Fernando Tatis TATIS23 Pro Reserve:
The Victus TATIS23 is the game model designed for San Diego Padres phenom shortstop Fernando Tatis Jr. The Victus FT23 is truly a work of art. Made from the highest grade maple billets the Victus TATIS 23 features one of the largest sweet spots available in any wood bat. The elongated barrel of the FT23 allows for maximum mass behind the baseball on every swing. A quick transition from barrel to handle maximizes the barrel whip through the hitting zone and the slightly flared handle fits comfortably in your bottom hand. Each Victus Pro Reserve TATIS23 is MLB ink dot certified so you know the quality of maple wood is the same as the bats sent to Fernando Tatis Jr. himself. 
About The Brand: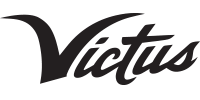 Victus wood bats have quickly become one of the most sought-after brands in major league baseball. Their unmatched quality and attention to detail are one of many reasons that players of all ages and skill levels have put their trust in Victus bats as their choice of wood baseball bats. Founded in 2012 in Blackwood NJ what began as a desire to make a better wood bat and a pure love for the game of baseball has quickly attracted players of all ages to want to swing Victus bats.