NEW KNOB AND WARRANTY FOR 2024 BBCOR

NEW KNOB AND WARRANTY FOR 2024 BBCOR

NEW KNOB & WARRANTY FOR 2024 BBCOR
One of the most popular BBCOR bats this season, undoubtedly, has been the Voodoo One. Rightfully so, considering the balanced swing weight and performance from the barrel. However, the Voodoo One durability has come into question as some customers and hitters are having issues with the bat's knob. Any time you have a bat that's this popular, durability issues are likely to pop up due to more people swinging and hitting with the bat. With that said, let's take a look to see what is going on with the overall durability and what actions are being taken to remedy these issues.
One issue customers were having in 2023 was the bat knob coming off after limited use. After listening to customer feedback, this durability issue appears to be resolved for the 2024 Voodoo One.
DeMarini has replaced the faulty knob with a NEW Fortified Metal Compound Knob for the 2024 DeMarini Voodoo One BBCOR Bat to ensure this issue does not happen again.
The NEW Fortified Metal Compound Knob greatly improves the Voodoo One durability, which will provide players with peace of mind all season long.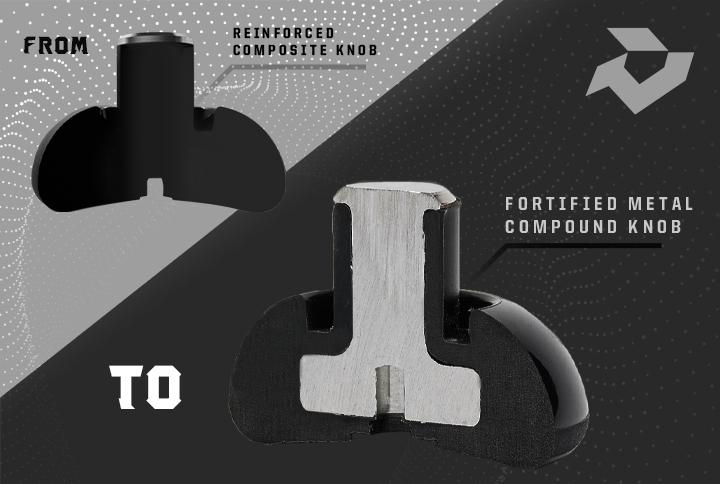 INDUSTRY-LEADING WARRANTY
DeMarini has upgraded the warranty on the 2024 Voodoo One. The NEW industry-leading bat warranty covers multiple repairs or exchanges for your bat within the first year of purchase.
How the NEW DeMarini Expanded Warranty works:
1. Submit Claim: Start Claim HERE
2. Ship Bat to Manufacturer: DeMarini will email you a prepaid shipping label
3. Fast Replacement: A repaired or new bat will be in your hands within days
Swing with confidence, knowing Better Baseball and DeMarini are always here to support your game.
MORE REASONS TO SHOP WITH
BETTER BASEBALL
MORE REASONS TO SHOP WITH BETTER BASEBALL
Our Experts are Happy to Help!
Whatever Conditions
Our bicycle are designed to keep you riding, in whatever conditions.
Day or night. Rain or sunshine. On road or mountain. Nothing can prevent you from riding.